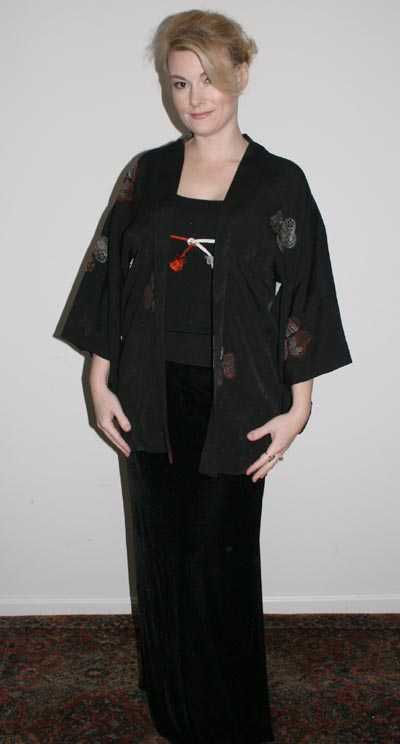 Stunning Formal Woman's Japanese haori Jacket
What a gorgeous Formal Crested Silk Japanese haori jacket in damask silk with metallic woven abstract design. You will love this sexy jacket. Look how well this jacket looks with a black top and skirt. I wear this type of ensemble out on the town, to a fine restaurant or the theater.
I always get many compliments on my Japanese jackets- and you will too!
Will fit any size up to a women's size 12. Like New condition- has haori himo (cords) intact.
US$225 - SOLD